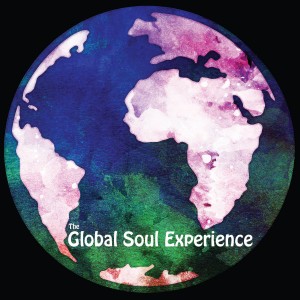 Global Soul Experience
With music to move your body and a message to free your mind, Global Soul Experience is a groovalicious fusion of original funk, r&b, reggae, samba, Salsa, West African and Afrobeat, seamlessly blended into a soul-stirring, hip-shaking, heart-opening, family-friendly musical feast!  Founded in 2012 by Janis Kelly, veteran vocalist, multi-instrumentalist and songwriter who has shared the stage and the studio with such musical legends as Carole King, Earth, Wind & Fire, The Neville Brothers, Tower Of Power, and Rufus & Chaka Khan, Global Soul Experience has evolved into a seven (+) piece world fusion dance band that features rhythms, harmonies and melodies of the African diaspora including West Africa, Nigeria, the Caribbean, Cuba, Venezuela, Brazil and even the U.S.; in other words, GLOBAL SOUL music! Following in the footsteps of groups such as Earth Wind & Fire, Stevie Wonder, Curtis Mayfield and Jamiroquai, Global Soul's mission is to invite, ignite and incite "a higher vibe of worldalicious groove" wherever/whenever they play!
In addition to Ms. Kelly on vocals and keyboards, the Global Soul tribe includes Daniel Steelman on bass guitar, Devon Kurzweil on lead guitar, Nii Okay Areetey on percussion, and Tober Schorr on drums, as well as several guest vocalists, horn players and even dancers!  Stellar musicianship, dynamic stage presence, outstanding versatility, exemplary songwriting, and a commitment to connection combine to make this multi-cultural, multi-generational band truly unique and an audience favorite!
 *      *      *
Upcoming shows:
Friday, April 14th @ Conor O'Neills (

1922 13th St, Boulder

) 10pm
Saturday, May 13th @ Deviant Spirits Distillery (2480 49th st. Unit E, Boulder) 7:30pm
Having shared the stage with national touring acts Big Sam's Funky Nation and The Earful, as well as Colorado favorites Selasee & The Fafa Family, Tierro, Gumbo le Funque, The Symbols, Cameron Powers Project, and Black Lash, to name a few, Global Soul regularly plays top venues and stages in the across Colorado, including Cervantes Masterpiece Ballroom, The Barkley Ballroom, Blue Sage Center for the Arts, The Lazy Dog, Ophelia's, Casselman's, Jazz at Jack's, Park House Denver, Nissi's, Pioneer Inn, Dickens Opera House, Southern Sun, Under The Sun, Shine, St. Julien Hotel & Spa, Upslope Brewery, Agora at the Riverside, Conor O'Neill's, and the Adi Shakti Center, to name a few, as well as festivals such as the Cherry Creek Arts Festival, Crestone Music Festival, A Taste Of Colorado, Burning Man, and Earthdance Boulder.
Coming soon to a dance floor near you to preach the gospel of the groove, share the healing power of music and raise the LOVE vibration!