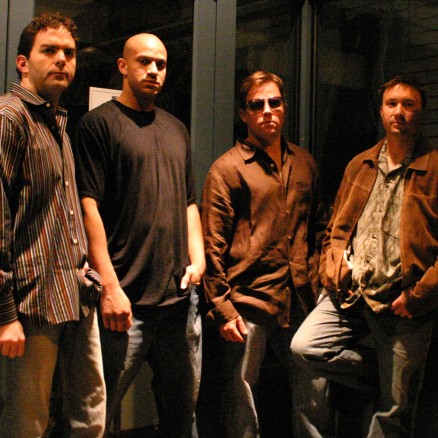 Fina Dupa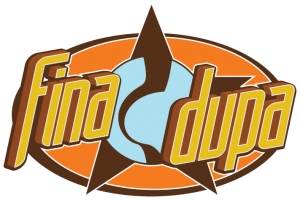 This original band combines elements of rock, funk, acid jazz, and reggae to arrive upon a sound you may never have heard before. Tight grooves merge with improvisational structures. The body merges with the mind. Redefine acid funk.
"Dancy, catchy, and original…far more fun than the latest flavor of jam band without sacrificing any of the musical integrity." – Vail Daily
"Groove-centric, hook-heavy rock…a blend of Maroon 5 and the Police, though even that loose description may not be broad enough to capture the band's diversity." – Boulder Daily Camera
"Undoubtedly, as you read this article, there are stereos near and far propelling the smooth reverberations of Fina Dupa's latest release Give It Back. This 11 track CD will take you on an assorted journey of funk and rock like few other albums can." – Colorado Music Buzz
"Capable of making even the shyest of wallflowers realize he's got more moves than a 70's funk hustler." – Image Magazine
"A grimy, hormone-drenched reaction to the detachment and abstraction of cool jazz." – Westword
"A refined funk rock sound" – Marquee Magazine
"Are You Happy Now?" CD Release at the Oriental Theatre, Set I:

Set II:

Take a look at our MySpace page. or our ReverbNation page.
Fina Dupa Bio
Fina Dupa is the creative collective of Denver, Colorado natives Devon Kurzweil (guitar), Dan Levin (vox), Will Greer (bass), Ben Loshin (drums), Matt White (sax) & Rob Lowe (keyboards), who have grown their own special blend of pop funk rock-fusion over the last 5 years. In various local bands together, the six musicians collaborated to create the music of Fina Dupa, bringing a marketable pop edge to funk-rock fusion music with incredible guitar production, mind blowing harmonies, thoughtful lyrics, and catchy arrangements. They have just come out of the studio with the release of their newest album, "Are You Happy Now?"
Fina Dupa will be releasing "Are You Happy Now?" this summer followed up by intense radio promotion and a regional summer tour. The new album is filled with great songs, ranging from Maroon 5 to The Police to Steely Dan. "Casita" the album's featured single, and "Heartache" (b-side) are featured on the new CD, along with 9 other fresh funk-pop-rock fusion cuts.
Fina Dupa is the type of group that is truly in a class by themselves. Guitarist/Songwriter, Devon Kurzweil, is the driving force behind Fina Dupa, crafting the right hooks into both harmony & melodies, and yet maintaining a freshness that most of today's pop music lacks. A guitar virtuoso who plays any style, Devon is always sure to leave a huge stamp on the music, whether live or in the studio. Vocalist/Songwriter, Dan Levin provides the lyrical balance with very strong vocal ability and clever harmonic arrangements. Dan's voice is one of a kind, and tends to lure the listener even further into the music.
The bottom end is held down by Bassist Will Greer, who's style reminds you of some of the more incredible pop bass players of the 80's. Drummer Ben Loshin controls the tempo with stylized, yet subtly intricate drum rhythms, and fantastic meter. Saxophonist Matt White and Keyboardist Rob Lowe round out the group, both with their own brand of extremely talented and musically schooled playing. The combination is at times mind-blowing, ever-consistently producing great audio and lyrical compositions that take the listener on a trip for the entire album.
Fina Dupa has been creating and releasing albums since 2005, with their debut release of "The Booty ep", followed by "Give It Back" in 2008. Both albums did very well in their respective region, garnering radio play from notable stations such as KTCL and gaining a significant fan base in the process. The new album has been long awaited, and represents a real songwriting evolution in both the production and the material.
Be sure to visit Luxuryville.net to find out more about the band and current album, due to be released this summer, and sign up on the email list to stay in touch with them. The album is distributed both locally at your favorite music store and globally through the web. For more information, contact Fina Dupa @ (303)667-1190 or email dkrockstar@aol.com. Write them at: 4640 Pecos St., Unit J, Denver, CO 80211.